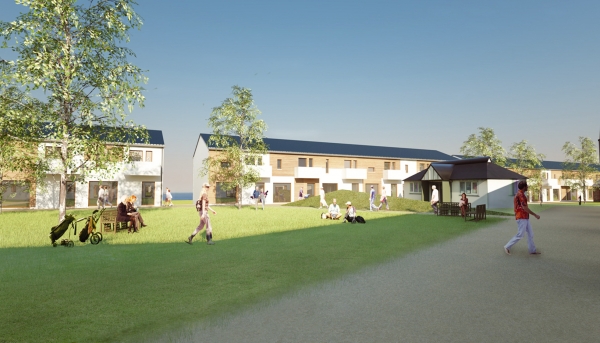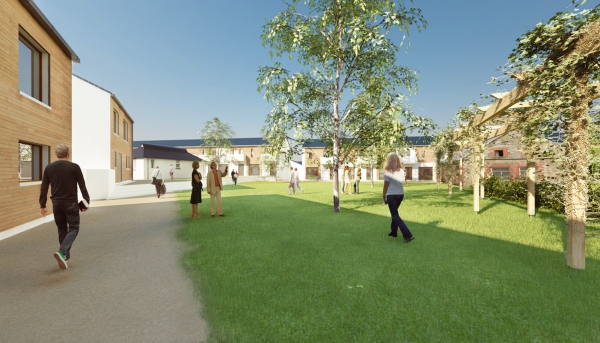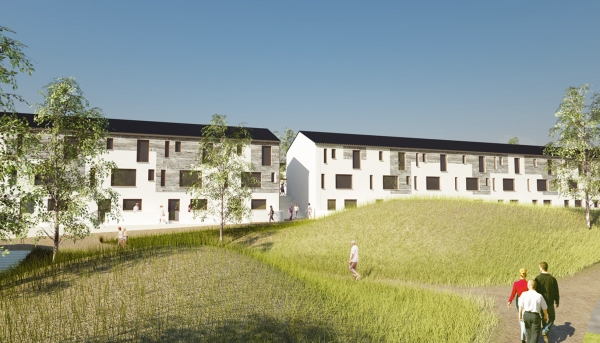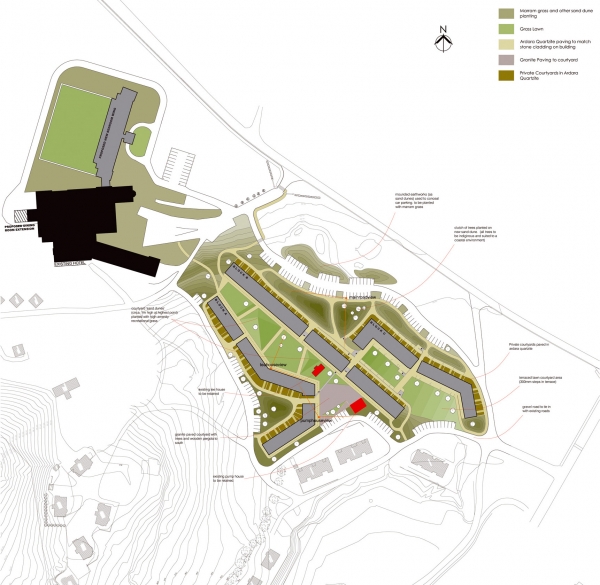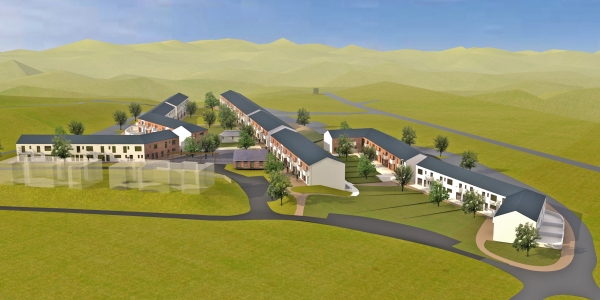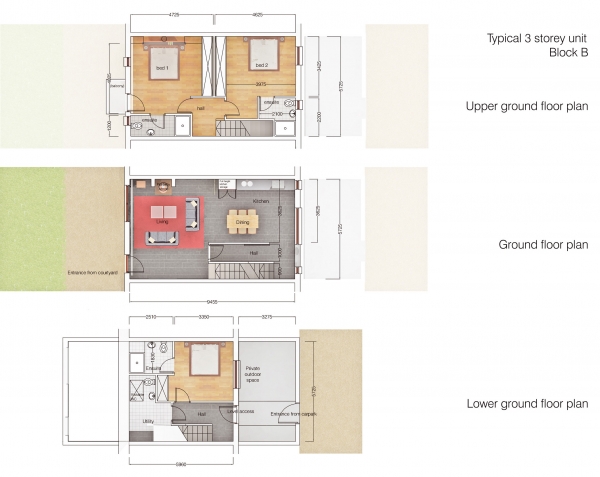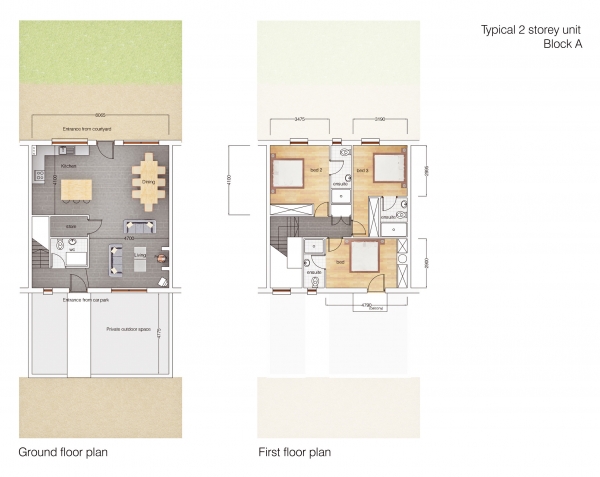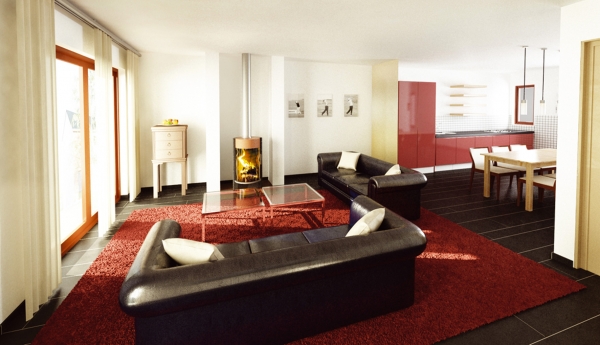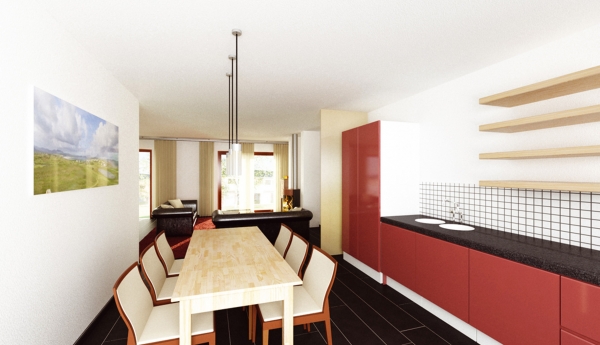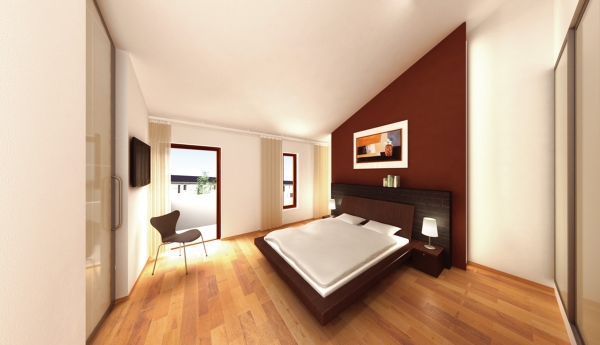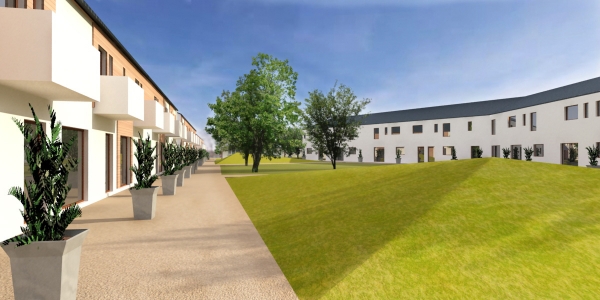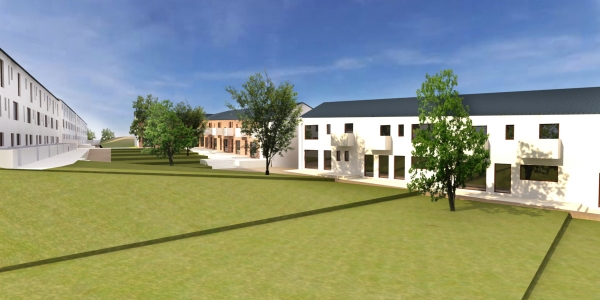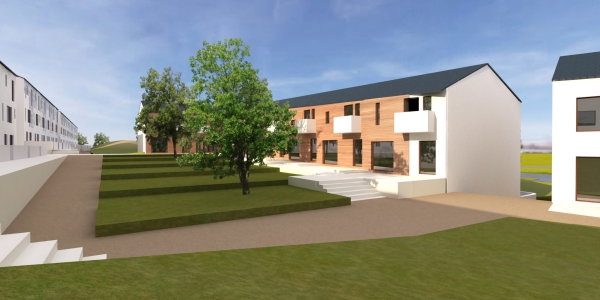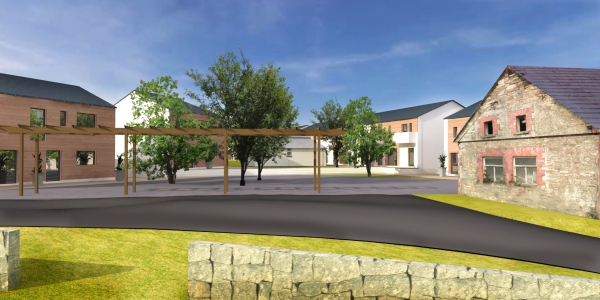 R o s a p e n n a - G o l f - C o t t a g e s
Residential development for private client (60 terraced cottages) in Downings, Co. Donegal, 2006-2007.
This development is an opportunity to address the issue of holiday accommodation by designing a higher density model that sensitively connects the existing built fabric of the Rosapenna Golf Links i.e. the existing Rosapenna Hotel and the new Clubhouse and enhances the profile of the Rosapenna Hotel and Downings as a popular holiday destination.
SITE
A Brownfield site containing original stone pump house and agricultural sheds is situated between the large hotel and large clubhouse building. The proposed scheme is designed to connect the existing hotel to the new clubhouse. This area was also the site of the original hotel of which the stone pump house is the only remaining building. This site also provides spectacular panoramic views towards Lough Salt, Muckish and Downings beach while enjoying close proximity to the golf links.
DESIGN
The scheme can be described as a modern courtyard settlement orientated on a linear axis between the existing Rosapenna Hotel, Tee house and original stone pump house. The proposed layout takes advantage of the all sun aspect of the site. There are four courtyards along this axis; the hierarchy of the courtyard spaces was determined by the natural topography and existing access routes into and from the site. A strategy was developed that meant vehicles operated outside of the courtyards thus creating a microclimate of sunny recreational space. These rules formed the framework for the development. The units were designed by considering their individual and collective relationship to the courtyard spaces, orientation and key views. The proposed design has lower ridge height than the eight recently built cottages.
MATERIALS
The material palette was chosen to reflect the existing built character of the Rosapenna area. The original hotel was built and clad with timber. The proposed timber will weather to a natural silver to match the sea and sky. The original stone pump house is similar in colour to the natural rocks forming the shore and white render makes reference to the traditional Irish cottage.