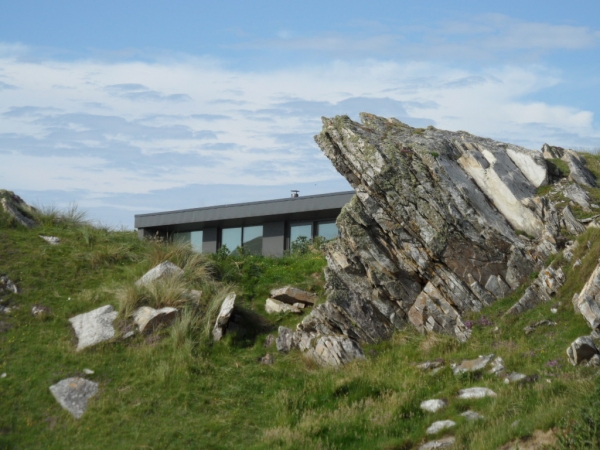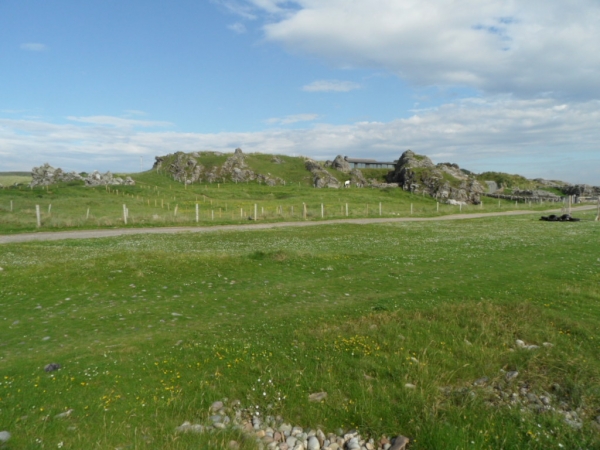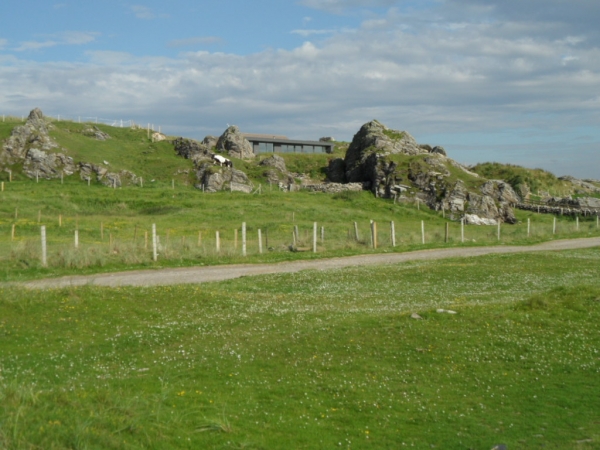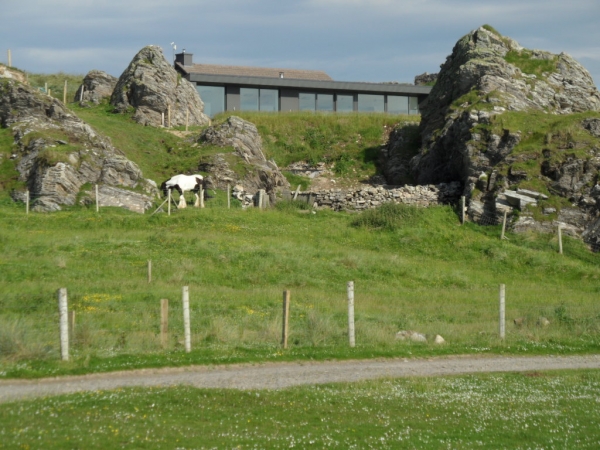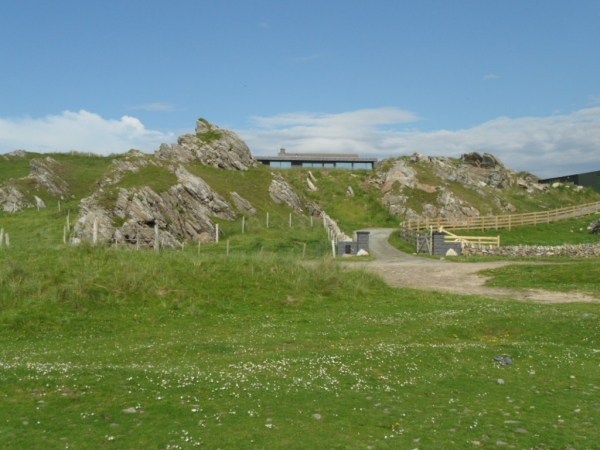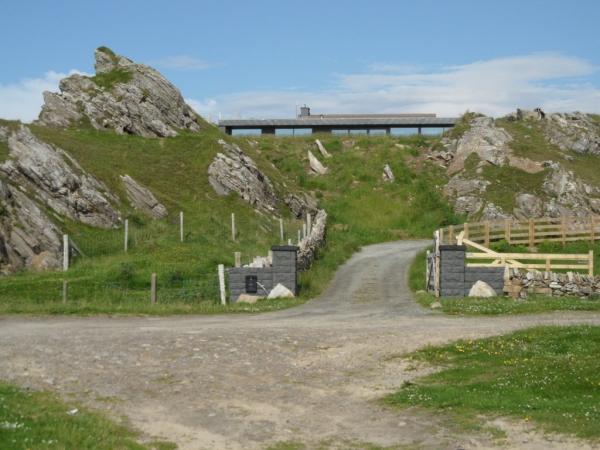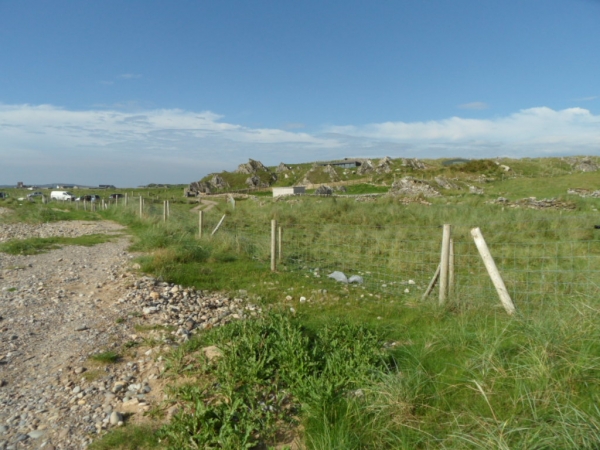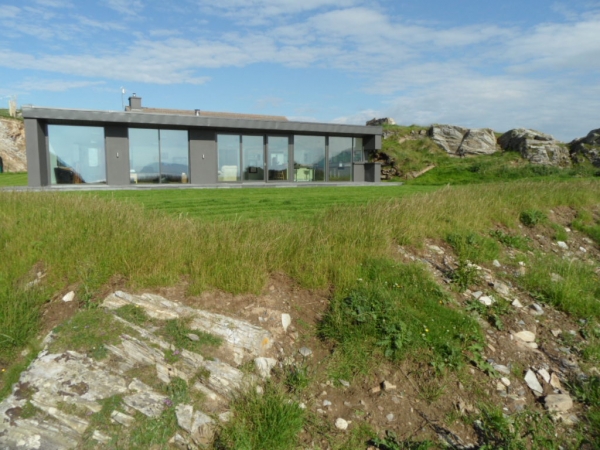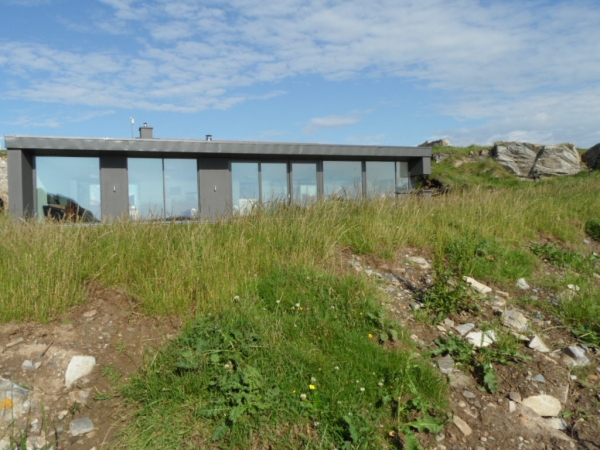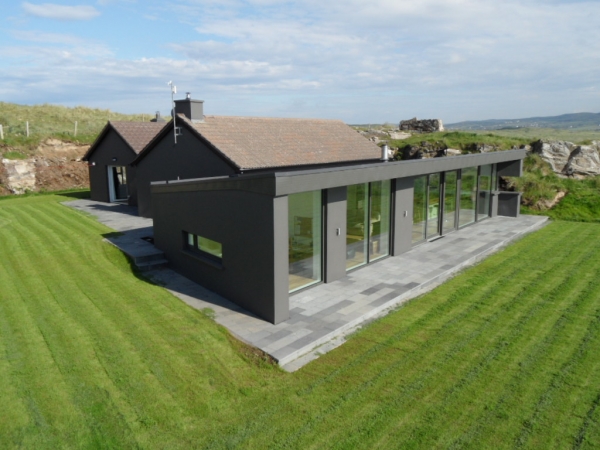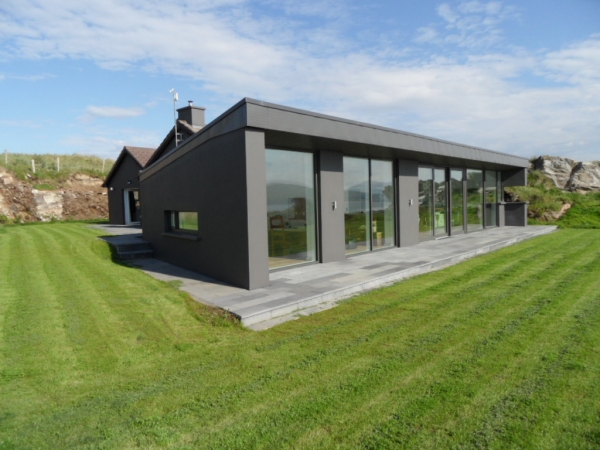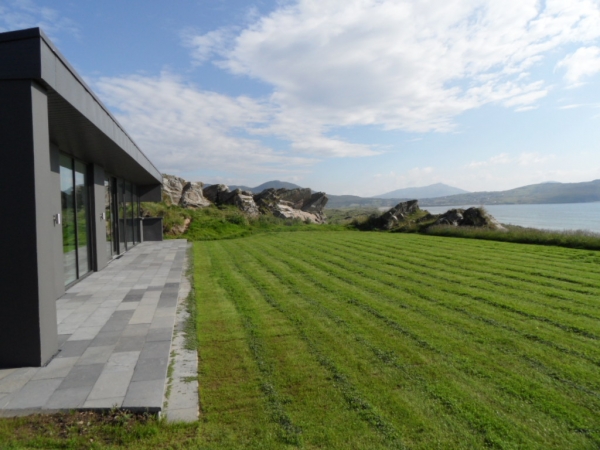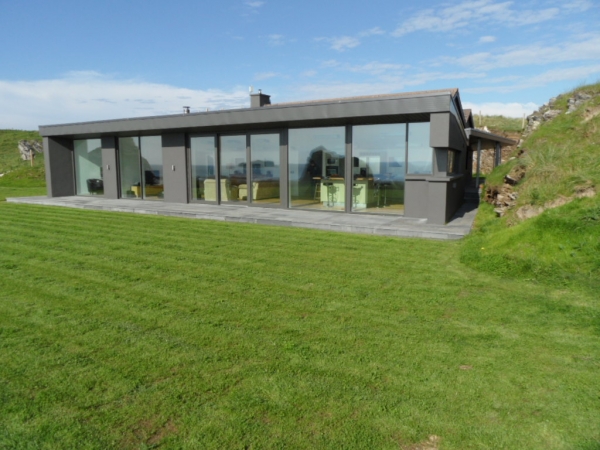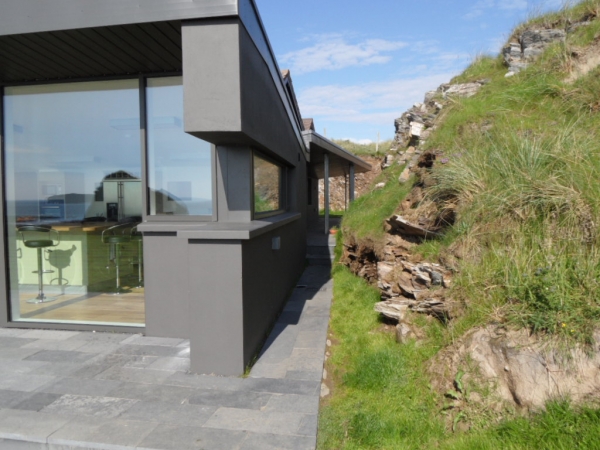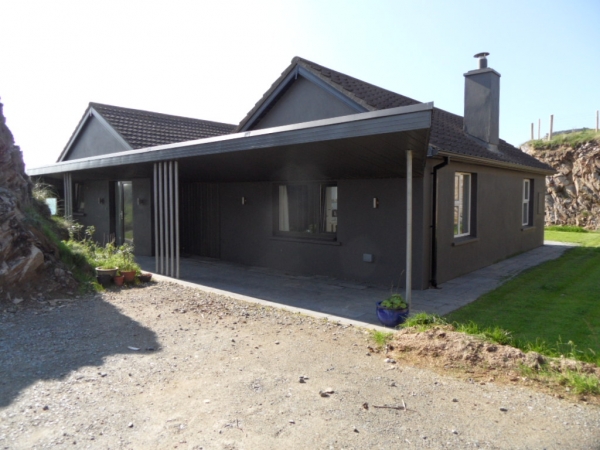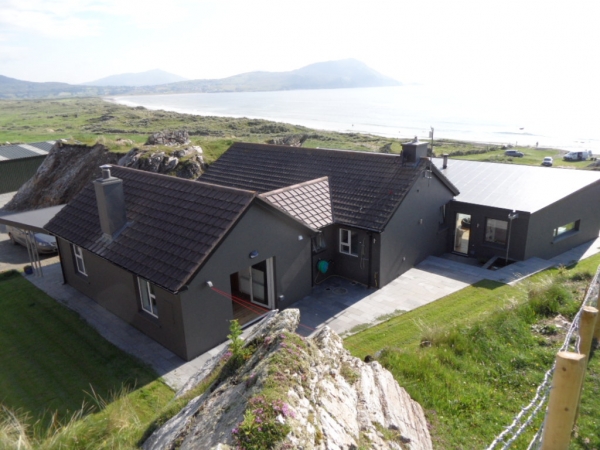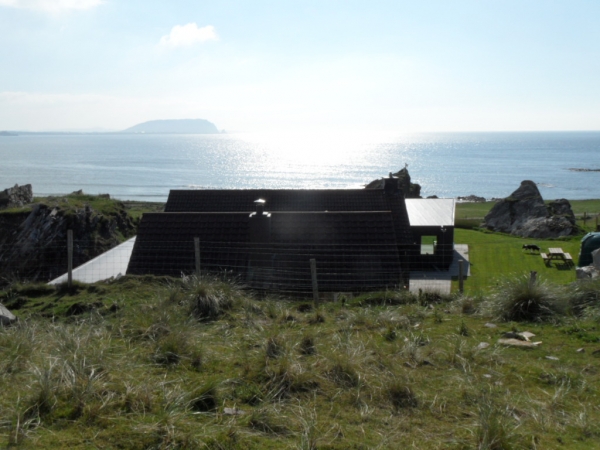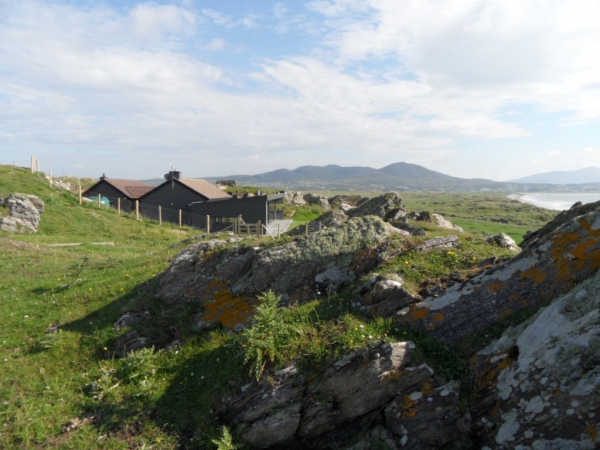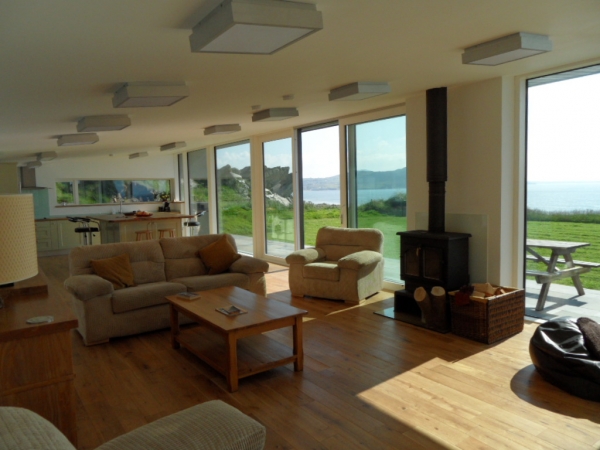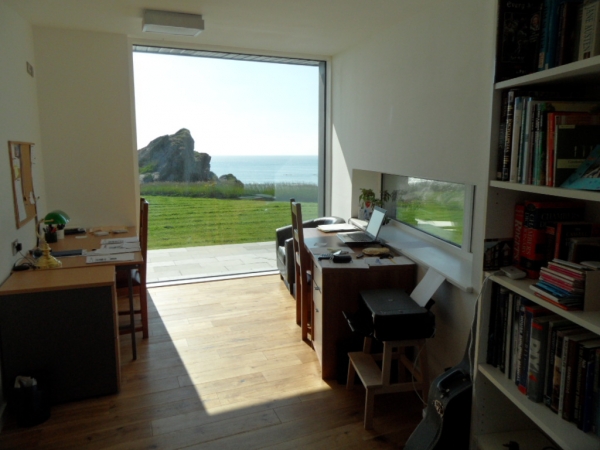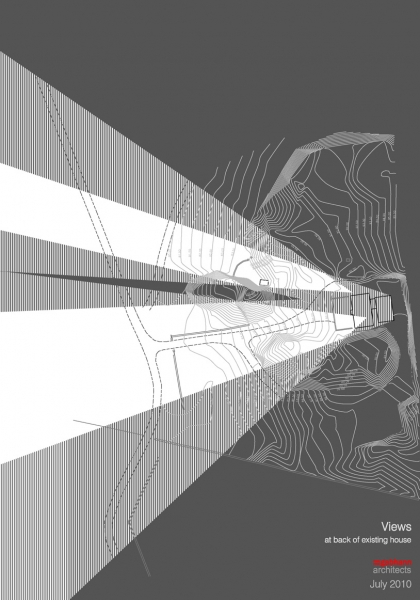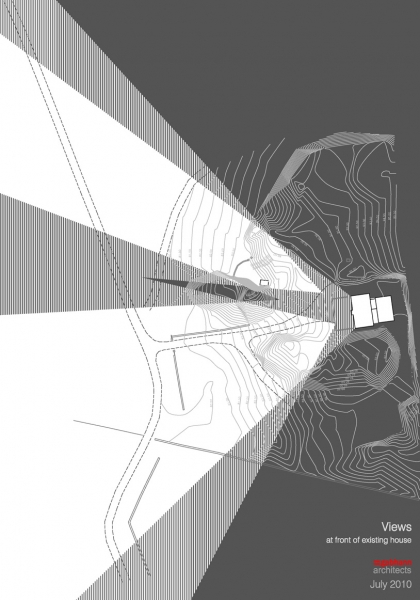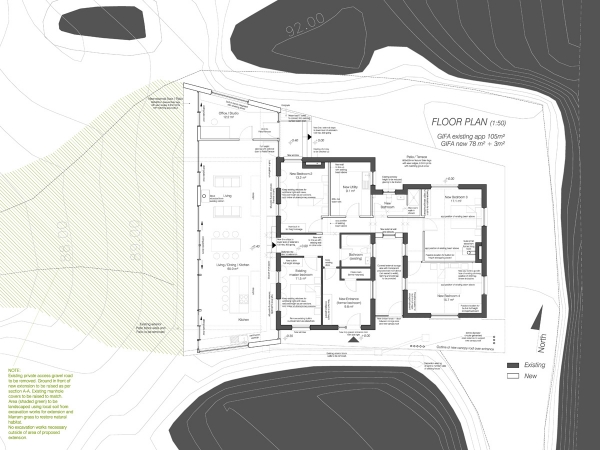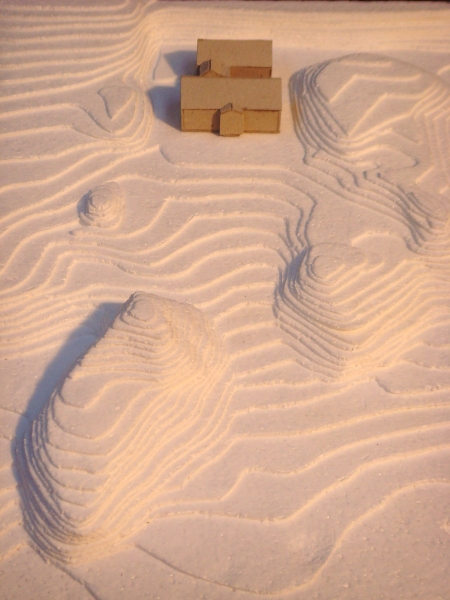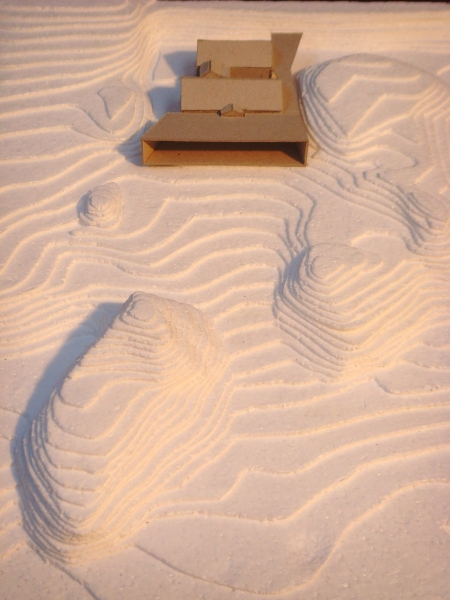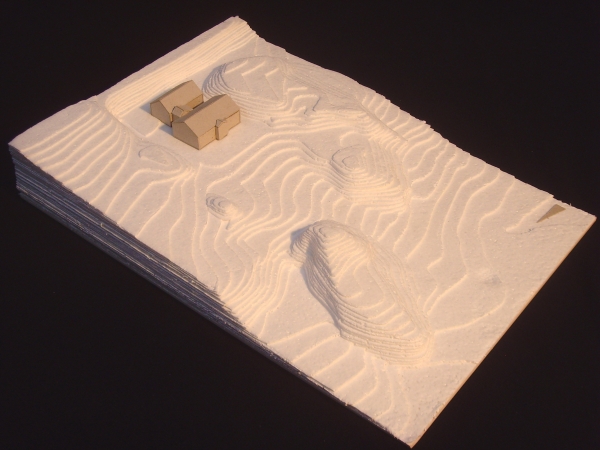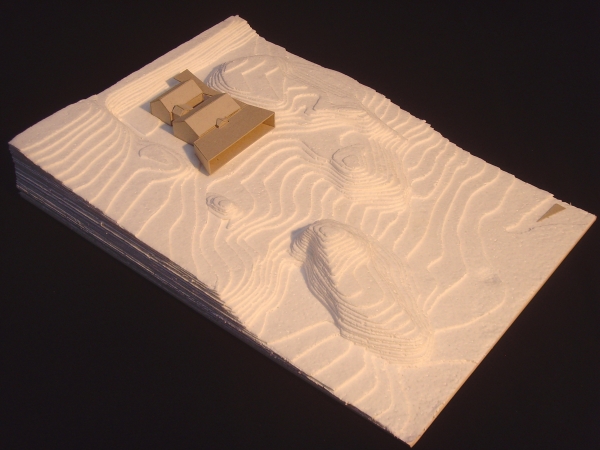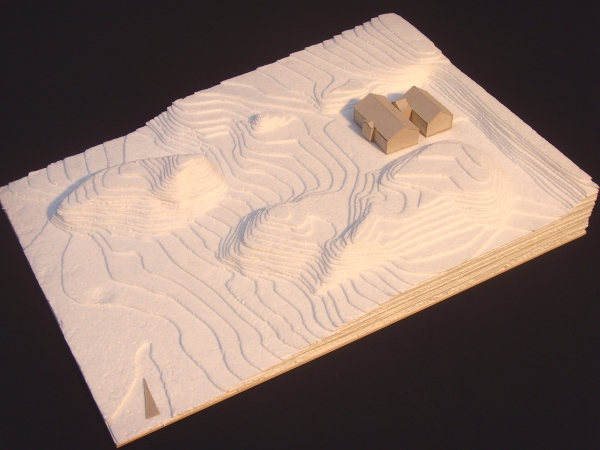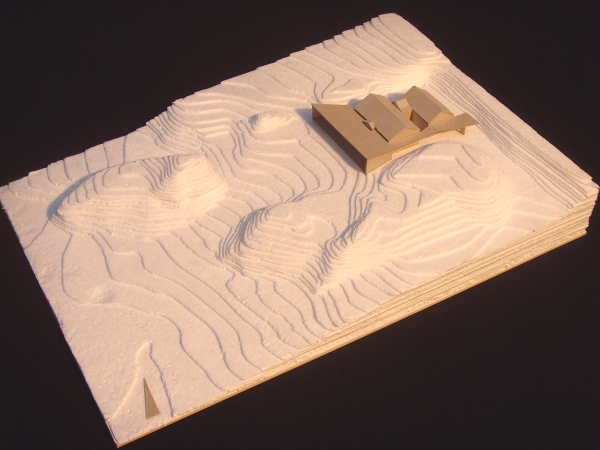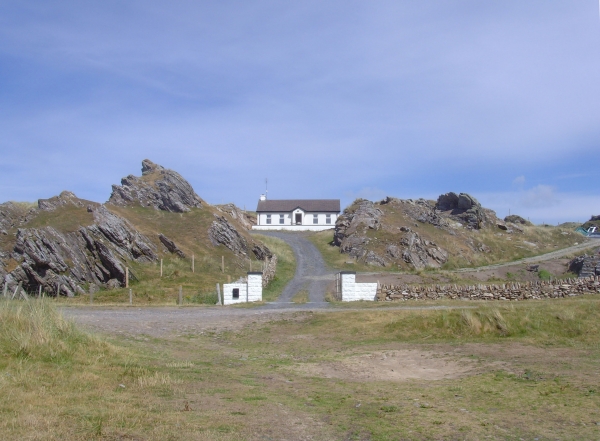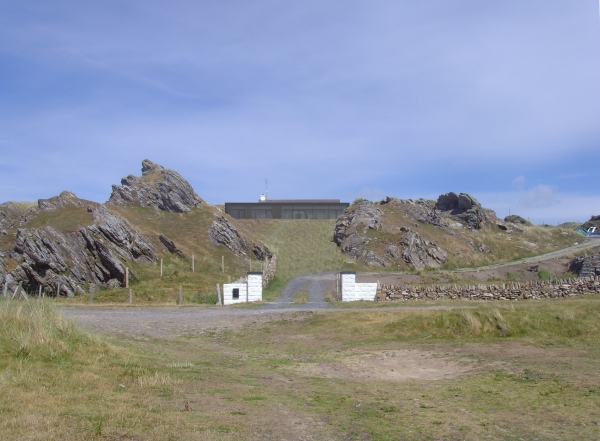 I s l e - o f - D o a g h - E x t e n s i o n
Extension to private house in Inishowen, Co. Donegal, 2010-2012.
The existing dwelling consisted of a 1980 bungalow with a later extension (1990's) to the back. The new extension is positioned in front of the existing bungalow extending the pattern of main house and existing extension towards the sea. It is carefully designed to sit between the existing rock outcrops and is hiding the original bungalow from public view. It has a fully glazed front to maximize natural light gain and views to the ocean. A dark anthracite colour is applied to visually integrate the extension into its rocky environment. The existing access road between the rock outcrops leading to the front of the bungalow has been omitted and the area in front of the proposed extension has been landscaped with local soil and Marram grass to restore the natural habitat. Access to the dwelling is solely via the existing gravel road on the southern side of the rocks to the back of the existing dwelling. A new canopy roof clad like the new extension is positioned along the southern facade of the existing dwelling to form a new sheltered entrance.