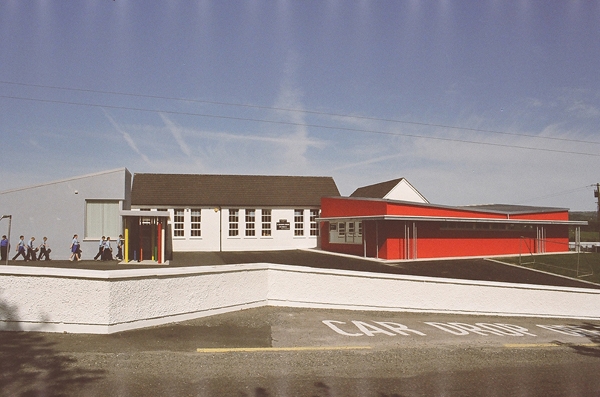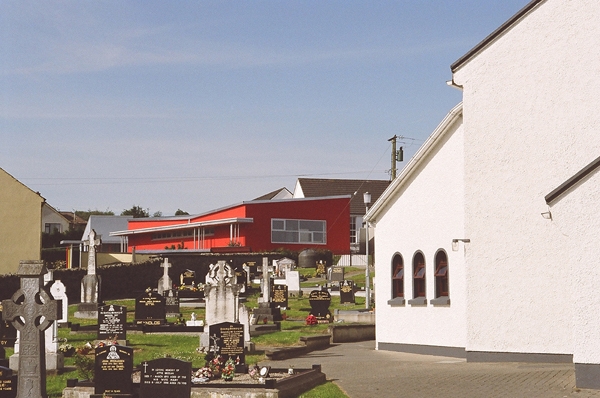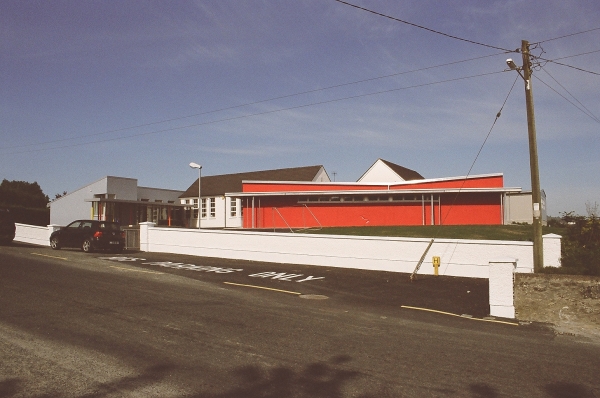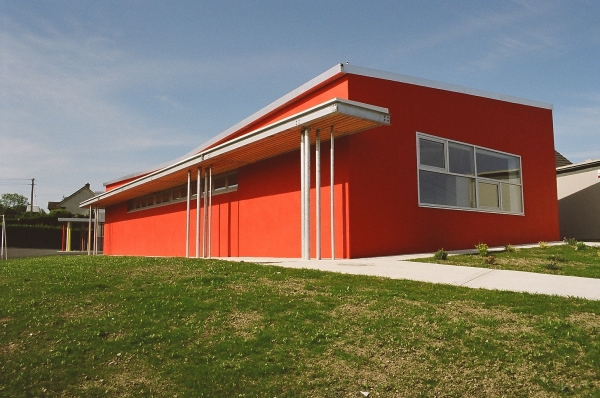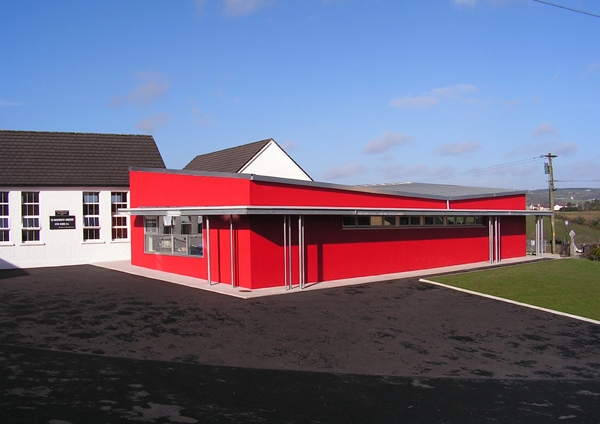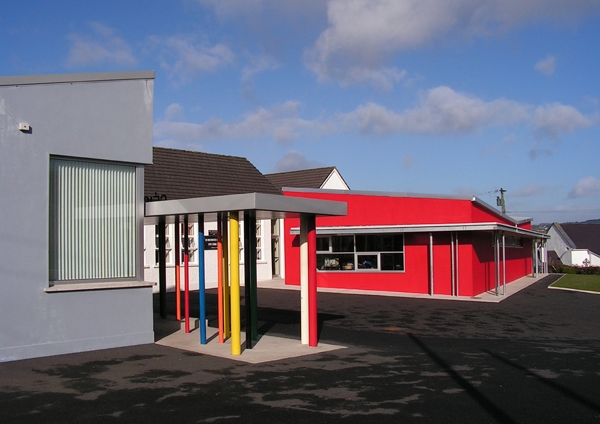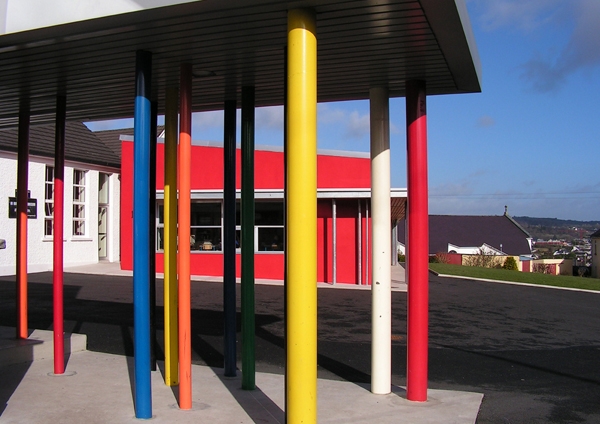 S e s s i a g h o n e i l l - N a t i o n a l - S c h o o l
The brief was to provide 5 new classrooms and a multipurpose room for an existing school in Ballybofey, Co.Donegal. The school is the immediate neighbour of the church and the graveyard, forming the classic Irish community ensemble – christening, education and death all together.
The main challenge was to preserve the dignity and presence of the existing school and to give it appropriate position and weight in relation to its significant neighbours. As the site was too small to put all five classrooms into one extension, they were distributed into 2 separate extensions containing 3 and 2 classrooms. The existing building still forms the centre of the ensemble, the extensions gathering around it like satellites.
Publications
Plan Magazine 08